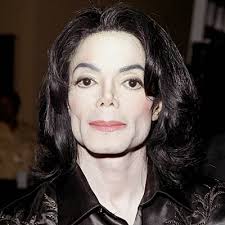 The death of Michael Jackson-tragic… as strange in death as he was in life…so sad how so many actually worship Michael Jackson, a man….as Timmy Brister put it, Michael Jackson is dead but THE King is alive….
SC Governor Mark Sanford's admission after missing for five days that he has
been unfaithful to his wife-…the second I heard Sanford had left and not told anyone, I figured sex was involved….he can kiss his hopes of a presidential bid goodbye, and he should….
Obama irritated by question during press conference– hilarious and expected….amazing how he handles things when he doesnt have a teleprompter….kudos to Major Garrett of FOX News for having some guts…
Obama administration invitation to Iranian diplomats to July 4th parties– another sign of a weak leader.
Ann Coulter on Obama and the Iranian protests– "So when a beautiful
Iranian woman, Neda Agha Soltan, was shot dead in the streets of Iran during a protest on Saturday and a video of her death ricocheted around the World Wide Web, Obama valiantly responded by … going out for an ice cream cone. (Masterful!) "
Southern Baptist Convention annual meeting– Praise God for the commitment of Dr. Johnny Hunt…..i wasnt crazy about a special resolution for Obama being elected president, but pleased the convention made it clear where they stood on Obamas policies….Amen to delegates for ejecting Fort Worth, TX church for accepting homosexual members….i pray this is the beginnign of the convention placing more emphasis on the Gospel rather than gitchy programs and slogans
Rick Warren keynote speaker at Muslim conference…….surprise, surprise…Rev.
Pragmatic is consistent if nothing else and still in my opinion, a false prophet…Canada Free Press reports, " The Islamic Society of North America  (ISNA), an organization with ties to Hamas and other terrorist groups, will hold its annual convention—the largest yearly gathering of Muslims on the continent—in Washington, D.C. over the Fourth of July weekend. And the keynote speaker will be Reverend Rick Warren, founder and senior minister of the Saddleback Church, an evangelical mega-church located in Lake Forest, California…
Please follow and like us: