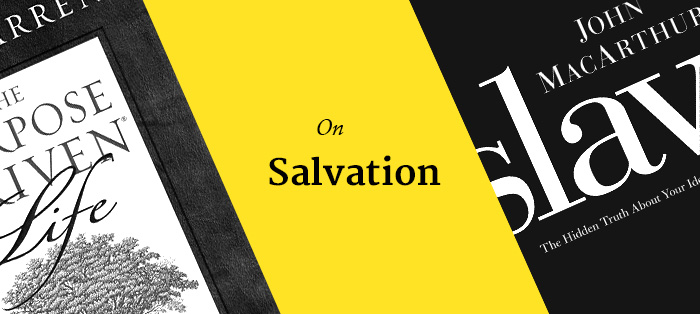 from Grace to You:
In fact, he makes it clear that any gospel that skirts the lordship of Christ is no gospel at all.
Amazingly, in spite of the clear teaching of Scripture and the faithful witness of Protestant church history, most of the trends in contemporary evangelicalism actually attack the lordship of Christ over His church. Some of these attacks are blatant and theological, like the no-lordship position of the so-called Free Grace Movement. . . . The Free Grace view twists the gospel message, claiming that neither repentance from sin nor submission to Christ has any part in saving faith. By promoting a form of "easy believism," Free Grace advocates openly deny the sinner's need to repent of sin and to confess Jesus as Lord and Master in the biblical sense of total submission. In so doing, they teach a different gospel altogether, which is "really not another" but an obvious attempt "to distort the gospel of Christ" (Galatians 1:7). [7]
As believers, we're not meant to merely fluff the soft pillow of God's grace and invite sinners to find comfort and fulfillment in His open arms. We've not been set apart to soft-pedal the harsh and uncomfortable truths of the gospel, or lull people into casually accepting Christ as their Savior.
We're called to wage war against satanic fortresses (2 Corinthians 10:4). And in that battle, the gospel of easy-believism is an utterly ineffective weapon.
Please follow and like us: